Mobile Security Officers
As a cost effective alternative to a Static Security Officer Riber Security can offer your premises use of our Mobile Patrol Services.
Our Mobile Security Officers can visit your premises randomly (or even at pre-defined times) and carry out a full external or internal patrol of your building checking general Security procedures are in place such as windows and doors locked and alarm system active.
Prior to the commencement of duties we would undertake a site survey where we would obtain your full requirements and prepare them into an operational file together with risk assessments and any method statements.
Other services that our Mobile Team offer include:
Lock Up and/or Open Up of your premises.
Emergency lock-in response e.g. Car Parks etc.
Internal Patrols.
External Patrols.
Lone Worker checks.
Environmental checks.
Equipment checks.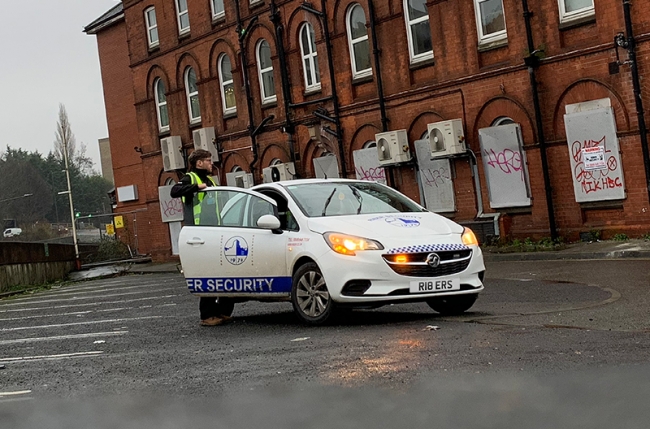 Whilst Mobile Patrol Services do not offer the full term protection than that of a Static Officer the service can be tailored to suit your individual needs and more than often at a fraction of the cost of a full time Officer.
Furthermore the Mobile Patrols can be part of an integrated service from Riber Security utilising other services in conjunction with each other e.g. Static Guarding, Mobile Patrols and CCTV Monitoring – The choice is yours!
Remember – We can offer the complete Security package.
Call us today on 0845 548 7124 or use our Contact Form.